Edit Banner
Right now, staying healthy is especially important. That's why we're giving you more time to sign up for a plan.
See deadlines
Covered California Health Plans
Our health plans come in four metal tiers. They have different costs for premiums and services — but the same great benefits.
keyboard_arrow_left keyboard_arrow_right
thumb_up
Minimum coverage plans are also available to people who meet certain requirements, although these plans are not eligible for financial help.
edit
How Covered California Works
edit
Covered California and Medi-Cal use the same application. That means that once you apply, you'll find out which program you qualify for. Some households qualify for both.
Coming Soon
see all
library_add
edit
Feb. 28
Deadline for Coverage Beginning March 1
Sign up by Feb. 28 for a health plan that starts the following month.
Health Insurance Companies
These companies meet all the state and federal requirements for health plans, plus additional standards set by Covered California.
Ready to care for your health?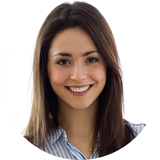 Need help applying?
You can get help from a certified enroller right away. It's always free and confidential. Talk to someone about your options and have them guide you through the process. You can enroll in person, by phone or online.
thumb_up
Help is available in more than a dozen languages.
Edit Component