Apply Now
Received your quote and ready to apply? Online enrollment using MyCCSB Portal is designed to help you apply for coverage and manage your company's health and dental plans. Once you are registered and complete the application process, you can:
Follow the progress of your application with an interactive dashboard.
Conduct side-by-side comparisons of the benefits and costs of up to three health plans at a time.
Analyze the levels of coverage
(Bronze, Silver, Gold and Platinum) from the minimum to the richest plan offerings to establish a
reference plan
that fits your budget.
Invite your employees to register in order to compare plans, view rates and enroll in coverage that offers the doctors and hospital networks of their choice.
Manage employee enrollment, including renewals and terminations, and upload change forms for employees switching plans or updating information.
Access your consolidated monthly invoices and online payment through the PayNow function.
Still need a quote? For more information on how to get a quote, please see our Get a Quote page.
MyCCSB
For new and existing CCSB customers
Register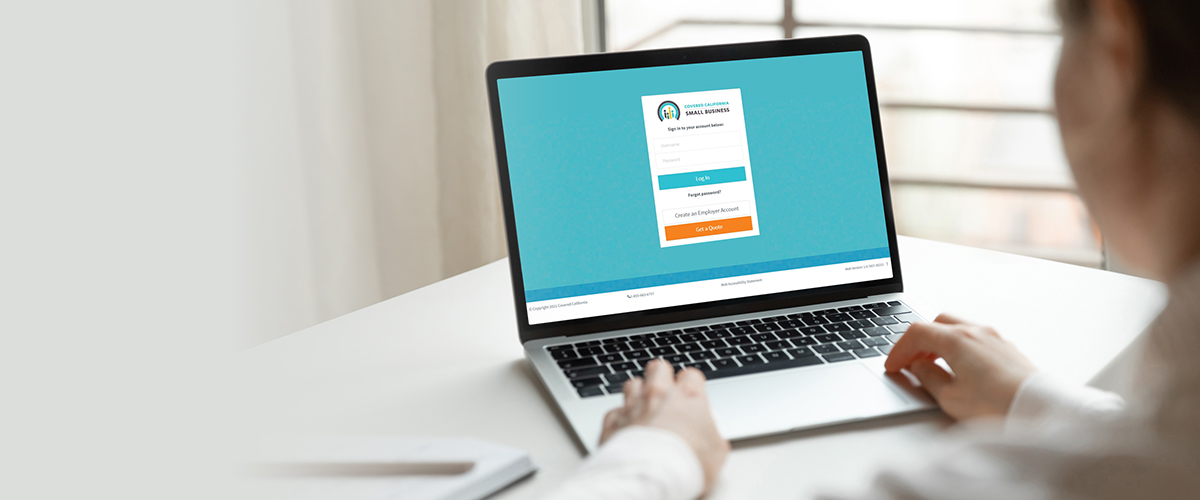 What You Need to Apply
To apply, employers will need:
Their employer name, as reported to the California Employment Development Department.
Their federal Employer Identification Number (FEIN) and state Employer Identification Number (SEIN).
A copy of their local business license.
A DE-9C reconciled by the employer.
The total number of employees.
The total number of full-time employees.
The total number of part-time employees working 20 to 29 hours per week (if offering part-time employees coverage).
Their employee roster, including addresses, hire dates, dates of birth and Social Security numbers or tax identification numbers.
Dependent information (if offering dependents coverage), including the dependents' dates of birth to determine their age.
Not ready to register?
Need help?
Should you need assistance with your health plan application, please contact a member of the CCSB Sales team at smallbusiness@covered.ca.gov or by calling (844) 332-8384, Monday through Friday, between 8:00 a.m. and 6:00 p.m.
For Employer Portal technical assistance, call (877) 368-2840, Monday through Friday, between 8:00 a.m. and 6:00 p.m.