Dental Coverage
All health plans include dental care for children at no extra cost.
For adults, a dental plan can be added to your health plan purchase.
Edit Card
Children's Dental
Children's preventive dental benefits are automatically included in the health plans we offer. There is no monthly cost for these plans. Depending on your health plan, you'll have access to different networks of dentists. All preventative and diagnostic services are offered at no cost, while you'll pay part of the cost for other services.
Edit Card
Family Dental
Adults can add dental coverage once they've selected a health plan. Single adults and families can enroll in a family dental plan. Children's dental benefits are already included in our health plans, but you can enroll them in a family dental plan (all children would need to be enrolled in that plan).
Choose the Family Dental Plan That's Right for You
Family dental plans are available to single and married adults, with or without children, who have a health plan through Covered California.
Although kids already get dental care through their health plan, they can also be added to a family dental plan (all children in your family must be enrolled). There must be at least one adult (age 19 or older) enrolled in a family dental plan in order for a child in the family to enroll. (Not all adults in the household are required to enroll.) If a family chooses to enroll children in a family dental plan, all children younger than 19 who live in the household must enroll.
We offer two kinds of dental plans: DHMO and DPPO plans.
Edit
No deductible
No annual limit
No out-of-pocket maximum
Lower premiums than dental PPO plans
Free x-rays, exams, cleaning and sealants
No office copays
No waiting period for children
Edit
$50 deductible for each adult
$75 deductible for each child
Some costs outside your network are covered
Greater choice in dental service providers
No deductibles for preventive or diagnostic dental care
No out-of-pocket maximum for adults
Free x-rays, exams, cleaning and sealants
No office copays
Edit Section
Dental Insurance Companies
These companies meet all the state and federal requirements for plans, plus additional standards established by Covered California.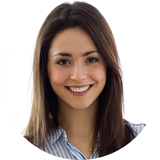 Need help applying?
You can get help from a certified enroller right away. It's always free and confidential. Talk to someone about your options and have them guide you through the process. You can enroll in person, by phone or online.
thumb_up
Help is available in more than a dozen languages.
Edit Component