Vision Coverage
We've selected three vision insurance companies to offer vision care to our customers. Adults can enroll directly through these companies. All offer excellent benefits.
EyeMed has an expansive network of independent eye care professionals — national and regional retail providers like LensCrafters, Pearle Vision and Target Optical, as well as online options like contactsdirect.com and glasses.com.
EyeMed benefits allow EyeMed members to choose any frame, lens or contact lens without plan restrictions or confusing formularies. Members can choose from three plans and can book appointments online through EyeMed's smart provider locator.
VSP® Vision Care offers Covered California members full-service individual vision plans with annual premiums starting at just $15.16 a month. Choose from two plan options, plus the largest national network of independent doctors and convenient retail chains.
VSP offers award-winning service and low out-of-pocket costs. VSP is the largest not-for-profit vision insurance company in the nation and covers more Californians than any other vision provider.
Superior Vision offers Covered California members access to one of the largest provider networks in California. Shop at each of the nation's top 10 retailers, including Costco, LensCrafters and Walmart, or online at ContactsDirect, glasses.com and more.
Starting at $12.50 a month, plan options are designed to be simple to understand and access. To see your preferred provider for your exam and eyewear, simply mention you're a Superior Vision member — no claim to file.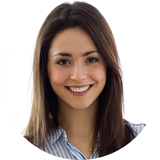 Need help applying?
You can get help from a certified enroller right away. It's always free and confidential. Talk to someone about your options and have them guide you through the process. You can enroll in person, by phone or online.
thumb_up
Help is available in more than a dozen languages.
Edit Component